Greg Hellman, OCHS Language Arts Department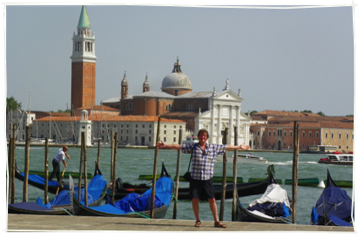 All you have to do is pay attention; lessons always arrive when you are ready, and if you can read the signs, you will learn everything you need to know in order to take the next step.
- Paulo Coelho
This is where I tell you what I believe
Have you ever wondered why? Or even, What the--? It's practically all I ever think about. I am blessed with a monumental curiosity about the world I live in and the people with whom I share it. It's what motivates my habits and hobbies, and what inspires my teaching and learning.
I view life as an endless series of interactions (and occasional quarrels) between me and the world, and because of my essential optimism combined with skepticism, I hope I'm always getting the good end of the stick, but I still can't believe it when I do. I like to play the percentages. Like the Oregon weather, I'm frequently changing, and I hope it's for the better, but I want to accept and even embrace my own frailties and flaws. I try to learn from mistakes, but find it even better to learn from the mistakes of others. I accept the essential goodness of humanity, but understand that it comes with a dark side. I try not to judge people (it's enough that I have to assess people for a living), but then I realize I'm only judging what I fear about myself. I am full of hope, but...and there's always a "but..."
This is my school web page.