Bio
I am very excited for my 11th year here at JME (18th overall)! To me, being an eductor is the ultimate vocation. I enjoy challenging the students' minds, hearts and molding life-long character skills. I believe learning should always be fun and that the path to an engaged mind is a smile, a laugh and a positive affect. Prepare to have fun, be active participant and be coachable.
Family Bio: Married to Alicia for 19 years. Two children, James and Payton.
Favorite Books I've read recently: "Toughness" by Jay Bilas... "Focus" by Daniel Goleman.... "David and Goliath" by Malcom Gladwell.
I'm an avid sports fan who loves the Los Angeles Chargers, Oregon Ducks and LA Angels!
My favorite athletes are James and Payton Curtiss, Drew Brees, Mike Trout and Antonio Gates.
My favorite foods are Pad Thai, BBQ ribs, Denver Omlettes, and anything with peanut butter.
"There's always room for coffee" -- Kurt Guelsdorf
Specialists
Mrs. Ramage Library Specialist Mr. Curtiss Physical Education Mrs. Music Teacher Ms. Flynn School Counselor

5th Grade
Mr. Curtiss
Mrs. Bugni
Ms. Carroll
Ms. Young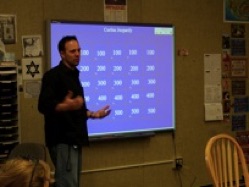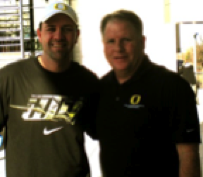 Be Safe
Be Respectful
Be Responsible