Mr. Fiske has been a licensed teacher for 14 years. He has taught many different classes over those 14 years including:
Global Studies
U.S. Government
Economics
Media and Social Issues
Perspectives and Understanding: Critical Thinking Seminar
Business Education
Keyboarding
Oregon City High School
19761 S. Beavercreek Rd.
Oregon City, OR 97045
andrew.fiske@orecity.k12.or.us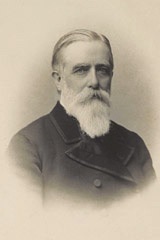 He is an avid runner, participating in many long-distance race events from half-marathons to marathons to ultra-marathons. His ultra-marathon relay team won the 2013 Ragnar Northwest Passage Relay Race of over 200 miles. His wife will tell you that if he's in a cranky mood, then he probably hasn't run in awhile.
Yes, Mr. Fiske is married. His wife works in the Emergency Department of a major regional hospital in Portland treating very sick patients. He also has a 7 1/2 year old son who is amazing, awesome, and very curious. If Mr. Fiske comes to school with a stain on his shirt, then it's probably from the boy.
Finally, he has two cats (Mia and Jax) who don't like him, then like him...then don't like him, then like him...then don't like him, then like him, etc. Cats will be cats!!
Born: Portland, OR
Grew up in Southern California and Idaho. However, his ancestors have been in the Portland area since the late 1800's.
College:
University of Portland,
Bachelors Degree
Portland State University,
Masters Degree
Enjoys:
Soccer -- Go Timbers!!
Running
Football -- Here we go Seahawks!
Aussie Rules Football --
Collingwood, Collingwood, Oi Oi Oi!!
Vinyl Records
Music -- plays many instruments
Movies -- comedy and action
Reading
Being Outdoors
Autumn